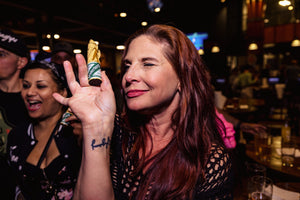 163 Years of Underberg America!
August 29th marks Underberg America's 163rd birthday. Wherever you are in the world, we hope that you'll celebrate with us. While it's a party any time and anywhere the 'Berg's around, let's make it extra special next month as we raise our glasses–or bottles–to 163 delicious years of Underberg America!
A Brief History of a Beloved Bitter
In 1860, what would be probably the most famous bitter in the world first hit U.S. shores. Starting in San Francisco, the German bitter digestif made its way into the hearts and minds of Americans nationwide by pleasing their taste buds and soothing their stomachs. What with folks' probably poor diets back then, you can bet they would've really appreciated some digestive relief. 
In the Prohibition era, Underberg was able to slip under the radar of the stringent restrictions of the time given that it was technically classified as a food product. In 1949, Hubert Underberg's grandson Emil determined that the bitter bottle should be standardized in only one size to avoid counterfeiting, thereby creating the single serve 20-milliliter (0.68 fluid ounce) bottle we all know and love today.
Although Underberg America is coming up on 163 years young, the origin of the 'Berg goes back even further. In 1846 in Rheinberg, Germany, the Underberg family perfected the beloved bitter recipe by combining carefully selected herbal essences from 43 countries. Composed of the best of the best from around the globe, Underberg was destined to become (probably) the world's most famous bitter.
Here's to the long and lasting legacy and history of Underberg–cheers!
---